I've been surfing the 'net for ideas for a new client and have come across stencils and decorative ideas that use traditional icons in an oversized way to give them a contemporary feel.
Love this tone-on-tone, large paisley design.
It's just a peek, but this oversized paisley is really cool too.
This ethnic damask pattern is large and could be an eye-catching pattern.
This brocade pattern gives a big punch.
I could totally see this in my house – maybe in the foyer even larger?
How about this unusual brocade pattern repeated as an allover pattern? Love the colors!
These oversized flowers make a nice panel of "art". A brocade or paisley design would work equally as well.
There's something about this art deco style oversized design that really speaks to me.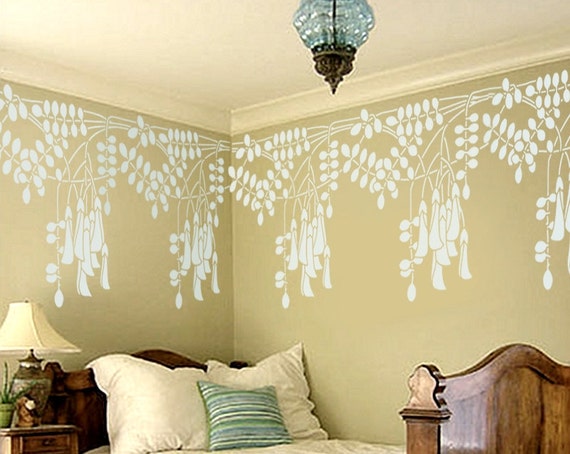 Ever since I saw these oversized flowers, I've been looking for a place to paint them
Ditto with these dandelions
And I don't think you could ever go wrong with trees. I love how they used the different tones of the same color for dimension.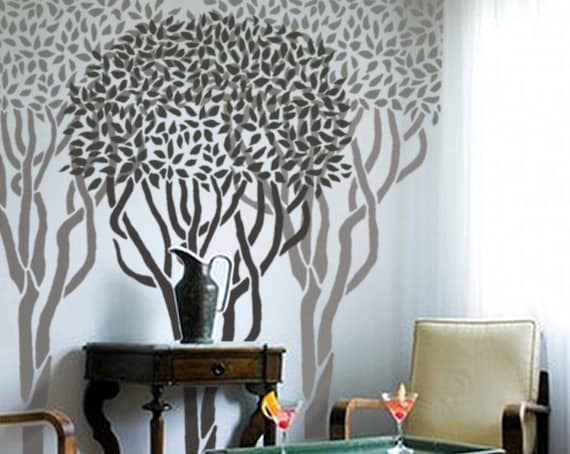 How about adding some Hollywood glam style to your home with an oversized peacock? They are always in style. You could pull in colors from your decor if you don't like the black and white look.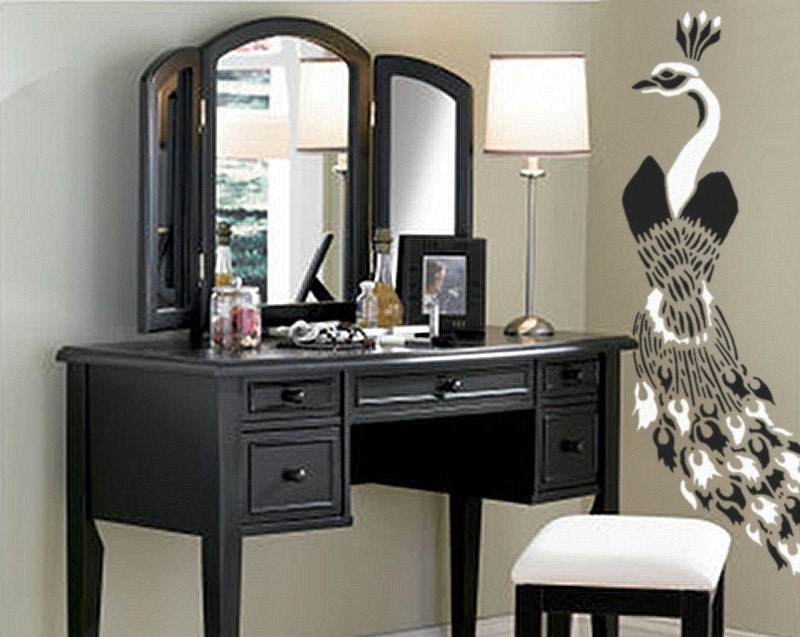 I like how these decorative flowers are painted in the corner – so unusual!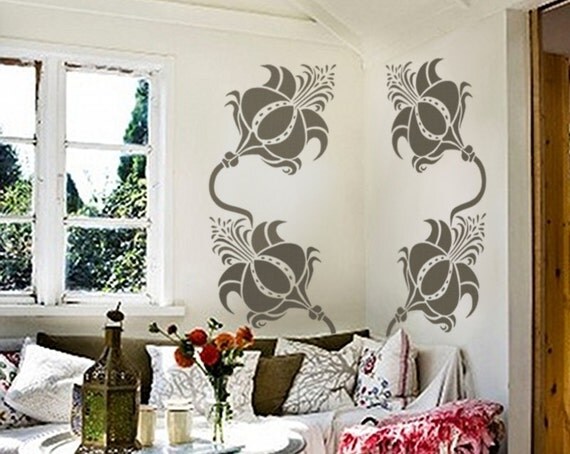 Contact me if you'd like to add some creative, contemporary style to your home or office. I'd love to work with you!